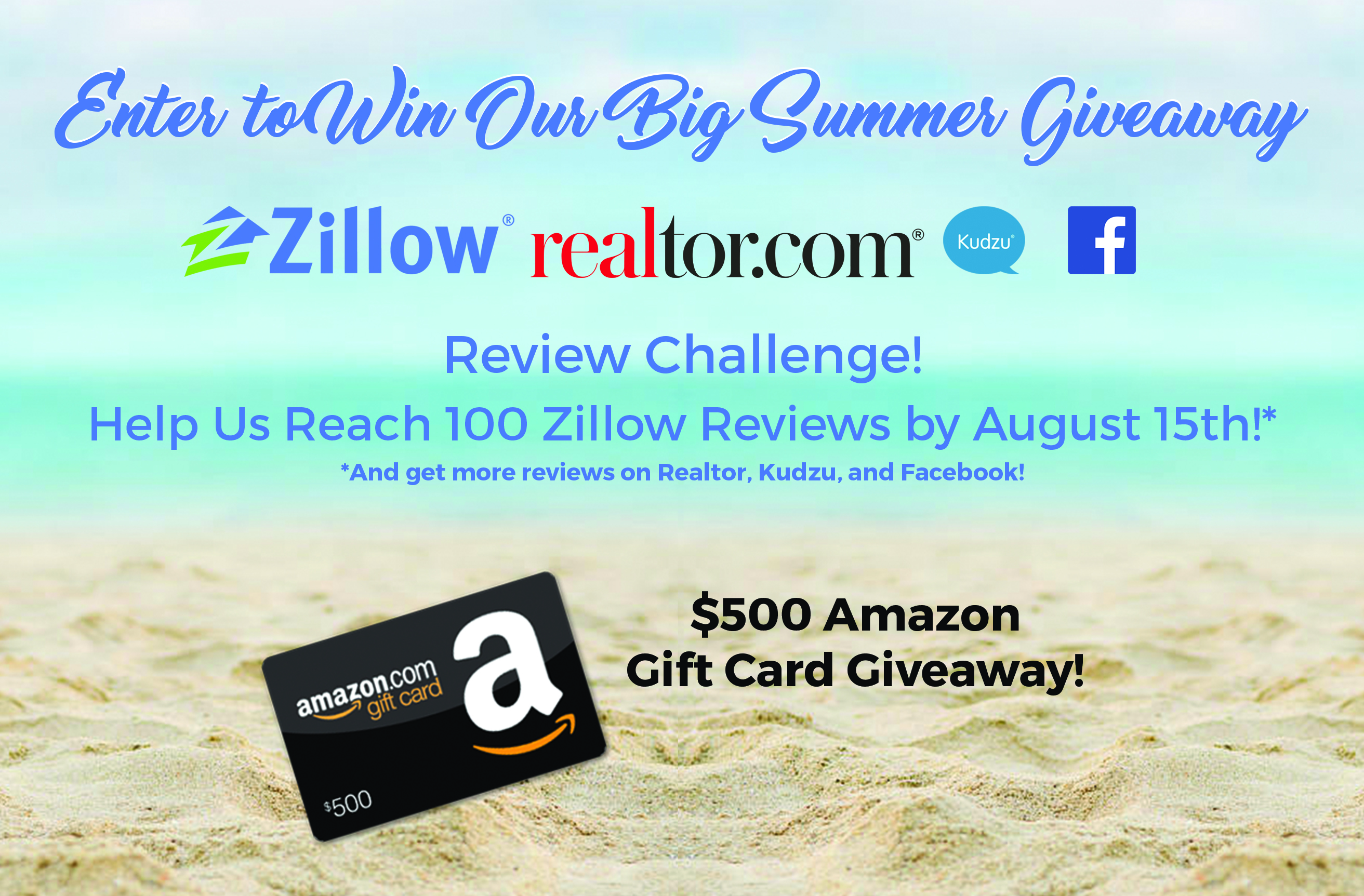 We need your help! Have you bought or sold with the Atlanta Select Properties Team (Kelly Chancy, Michael Hermance, and Shannon Underwood)? If so, tell us about your experience and write us a review. As you know, glowing reviews are extremely important to our business.

For every review submitted (Zillow, Realtor.com, Kudzu, and Facebook), you will be entered to win a $500 Amazon gift card! Copy & paste your review on multiple sites for multiple entries! Spouses can also add reviews to double your chances!
For every review you post, you're automatically entered in the drawing
If you reviewed us years ago on one website but not another, submit a review on the other sites for entry into the drawing
All reviews already written in 2018 will automatically be entered in the drawing
This contest is a fun way we get to say THANK YOU to our incredible clients!